SWP No. 170: Superior Court of Judicature: Witchcraft Trials (January - May 1693)
Cases Heard ( in chronological order ):
SWP No. 170.1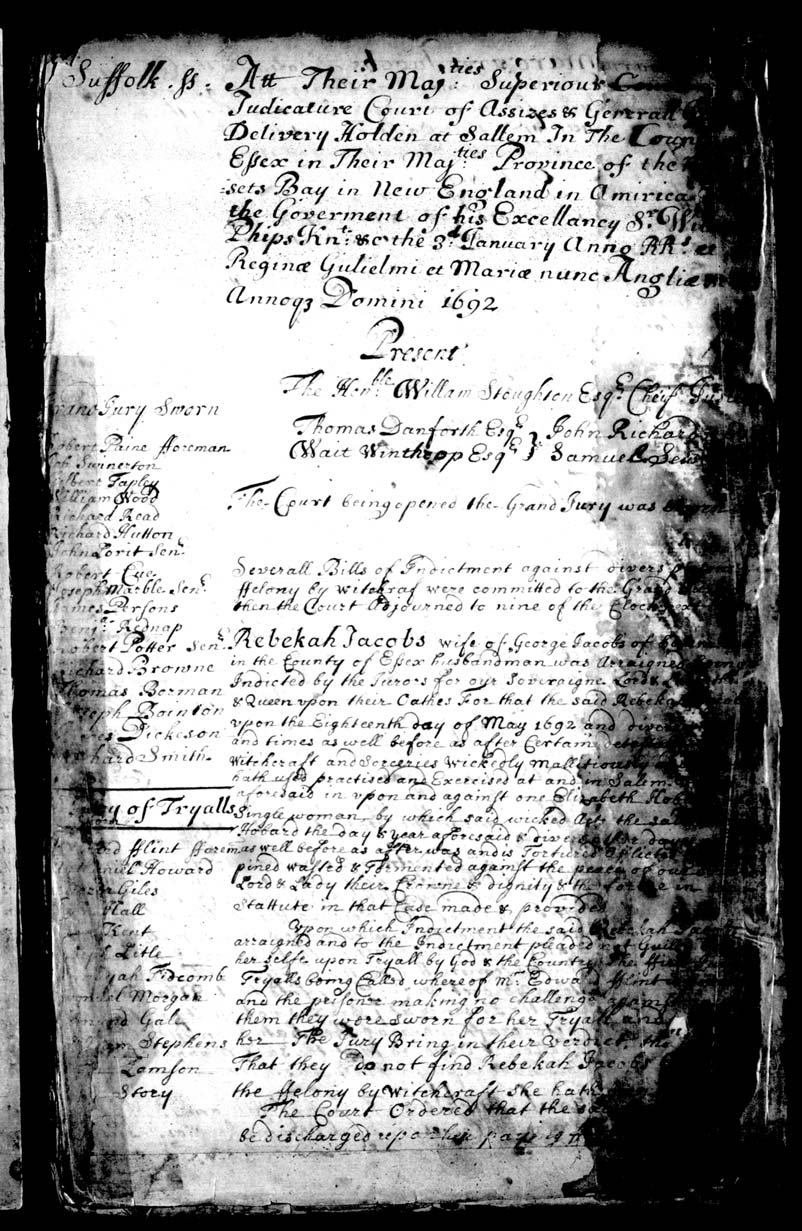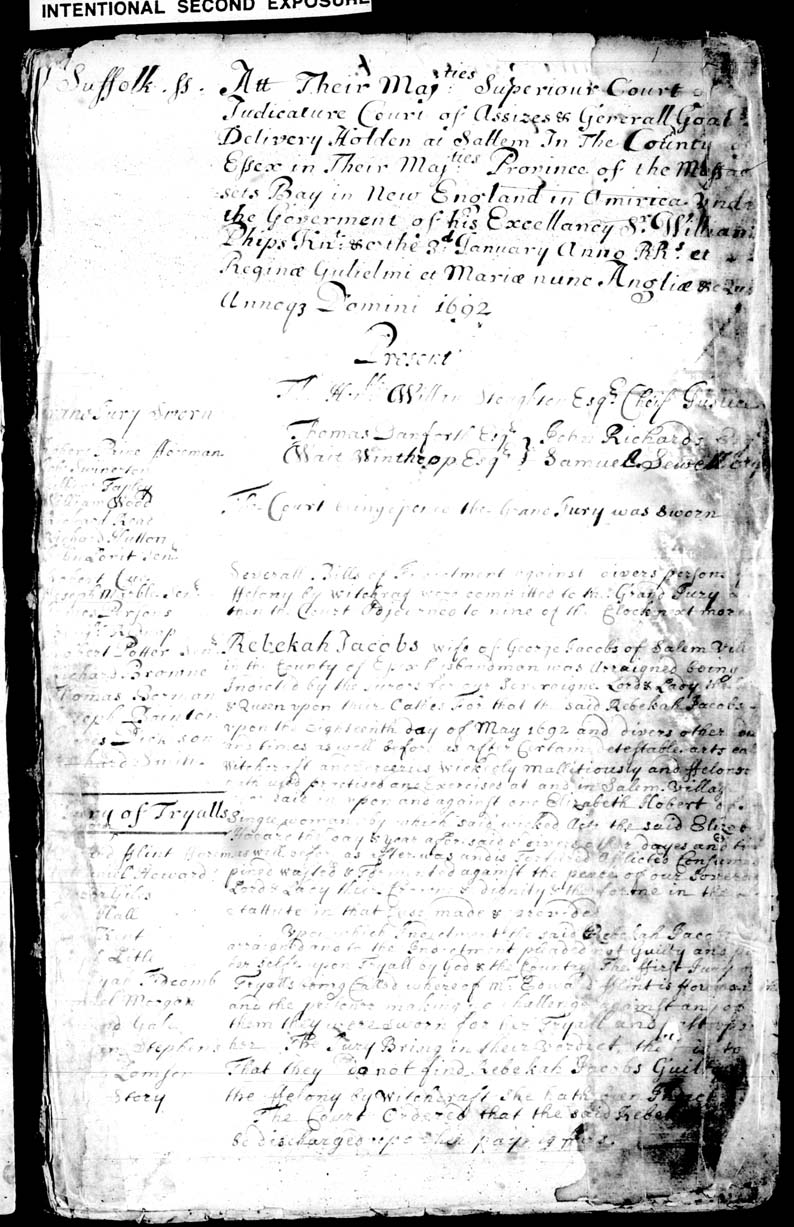 [+ January 4, 1693]
Jury of Tryalls
Sworn
Edward Flint fore'm
Nathaniel Howard
Eliezer Giles
John Hall
John Kent
Joseph Litle
Benayah Tidcomb
Samuel Morgan
Edmund Gale
William Stephens
John Lamson
Seth Story
Rebekah Jacobs wife of George Jacobs of Salem Villedge in the County of Essex husbandman was Arraigned being Indicted by the Jurors for our Soveraigne Lord & Lady the King & Queen upon their Oathes For that the said Rebekah Jacobs upon the Eighteenth day of May 1692 and divers other days and times as well before as after Certain detestable arts called Witchcraft and Sorceries Wickedly Mallitiously and feloneously hath used practised and Exercised at and in Salem Village aforesaid in upon and against one Elizabeth Hobert of Salem Singlewoman, by which said wicked Acts the said Elizabeth Howard the day & year aforesaid & divers other dayes and times as well before as after was and is Tortured Afflicted Consumed pined Wasted & Tormented against the peace of our Soveraigne Lord & Lady their Crowne & dignity & the forme in the Stattute in that Case made & provided.
Upon which indictment the said Rebekah Jacobs was arraigned and to the indictment pleaded not Guilty and put her selfe upon Tryall by God & the Country The first Jury of Tryalls being called whereof mr Edward flint is foreman and the prisoner making no challenge against any of them they were sworn for her Tryall and past upon her The Jury Bring in their Verdict, that is to say That they do not find Rebekah Jacobs Guilty of the felony by Witchcraft she hath been Indicted.
The Court Ordered that the said Rebekah Jacobs be discharged upon her paying fees.
(Records of the Superior Court of Judicature (1692/3), p. 1, Massachusetts Supreme Judicial Court, Judicial Archives, Massachusetts State Archives. Boston, MA.)