SWP No. 039: Deliverance Dane
(See also: Mary Osgood -- Petition .)
SWP No. 39.1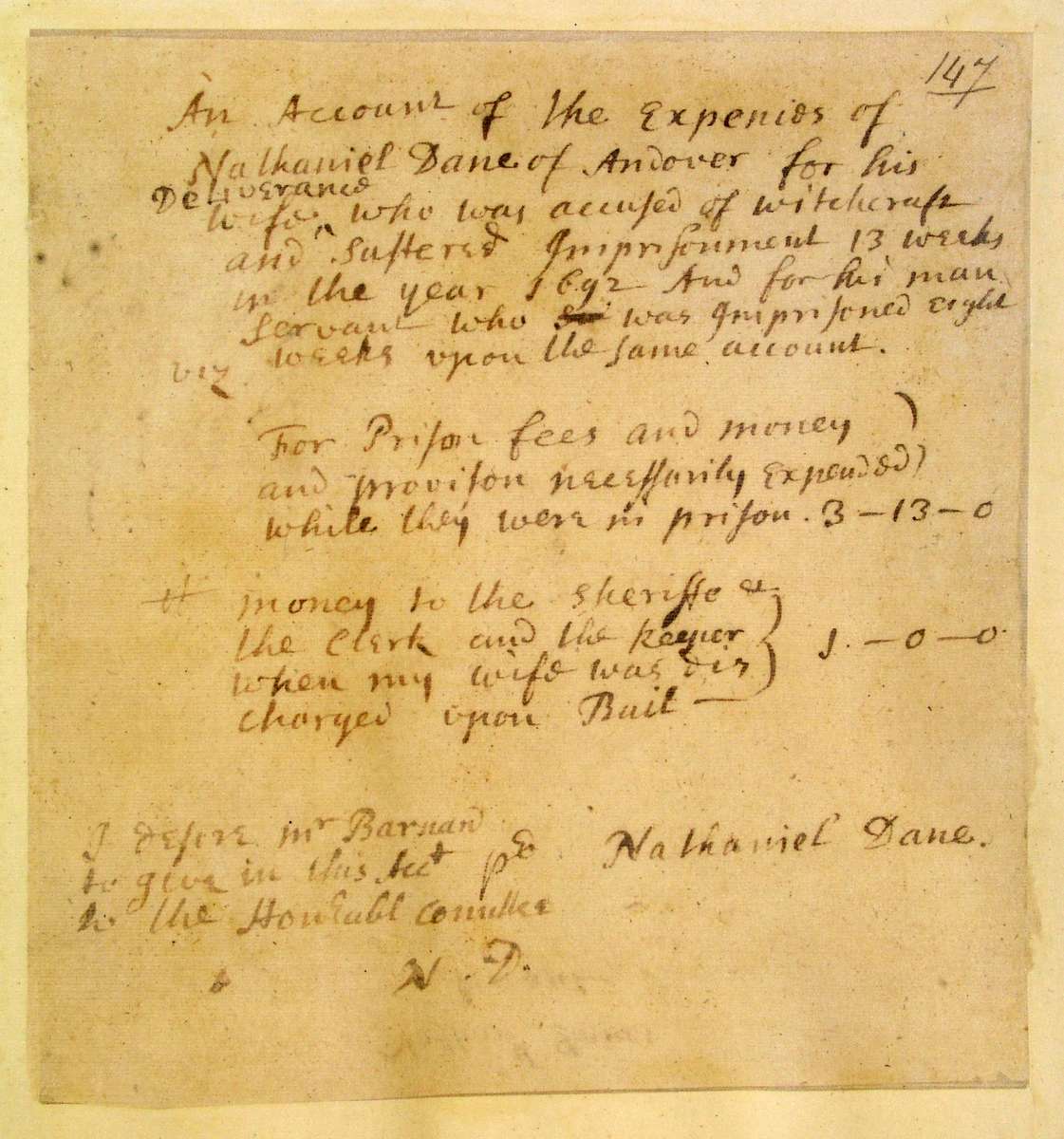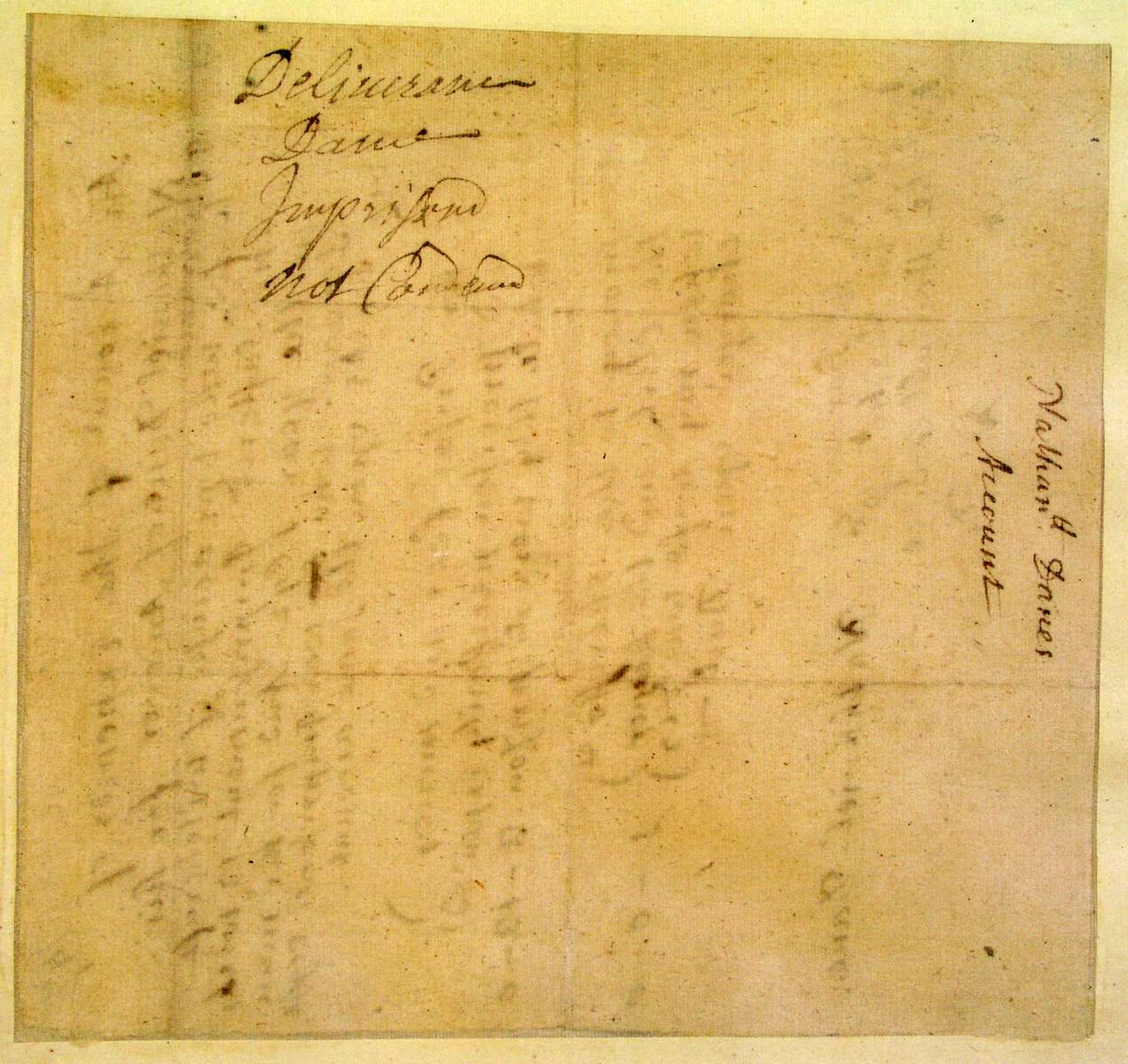 [++ September 9, 1710]
An Account of the Expences of Nathaniel Dane of Andover for his wife Deliverance who was accused of witchcraft and Suffered Imprisonment 13 weeks in the year 1692 And for his man Servant who was Imprisoned eight weeks upon the same account.
viz
For prison fees and money and provision
necessarily Expended
while they were in prison } 3 - 13 - 0
it money to the sheriffe &
the Clerk and the keeper when
my wife was discharged upon Bail } 1 - 0 - 0
I desire mr Barnard
to give in this Acct Pr *Nathaniel Dane
to the Hon'rable comittee
N.D.
(Reverse) Nathan'll Danes Account
Deliverance Dane
Imprisond
Not Condemnd
( Massachusetts Archives Collection, Vol. 135 No. 147. Massachusetts state Archives, Boston. MA. )
SWP No. 39.2
[++ June 29, 1692]
Deliverance Deane being asked why she and the rest brought in Mr. Deane as afflicting persons, she answered, it was Satan's subtilty, for he told her he would put a sham upon all these things, and make people believe that he did afflict. She said Mrs. Osgood and she gave their consent the devil should bring Mr. Deane's shape to afflict. Being asked again if Mrs. Osgood and she acted this business, she said yes.
Thomas Hutchinson, The History of the Colony and Province of Massachusetts-Bay (1767) (Cambridge, MA: Harvard University Press, 1936) vol. II, p. 29.